Childenbook illustrations



WHO IS THE MOON?

Illustrated fairytales about the moon.
HARUS JOURNEY


Haru is a brave little girl, travelling the world alone,
searching for wonders and miracles.
She finds a tiny talking seed and
discovers the true magic of growing plants.


LOVIS GETS A LITTLE BROTHER


This is a handpainted book I made for my lovely niece called Lovis.
By that time she was about to become a big sister.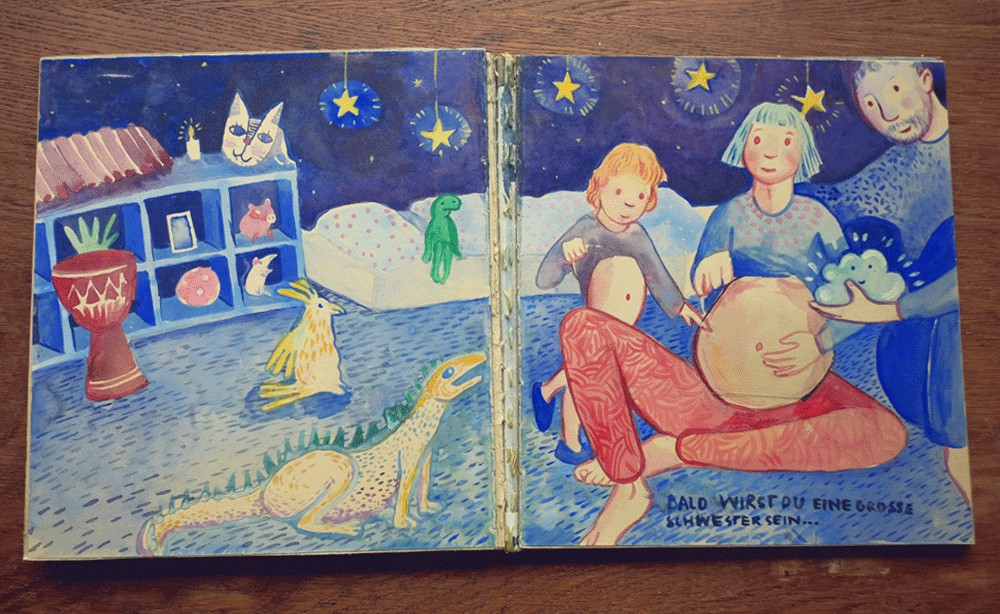 Isabel Hades :: frauhades@gmail.com :: 004915905407022