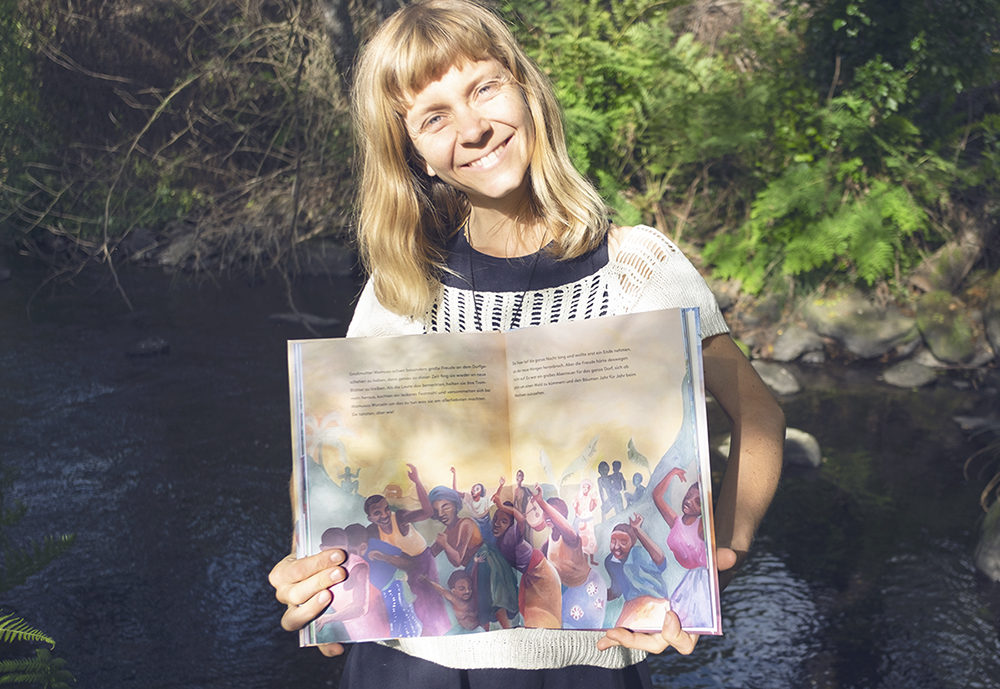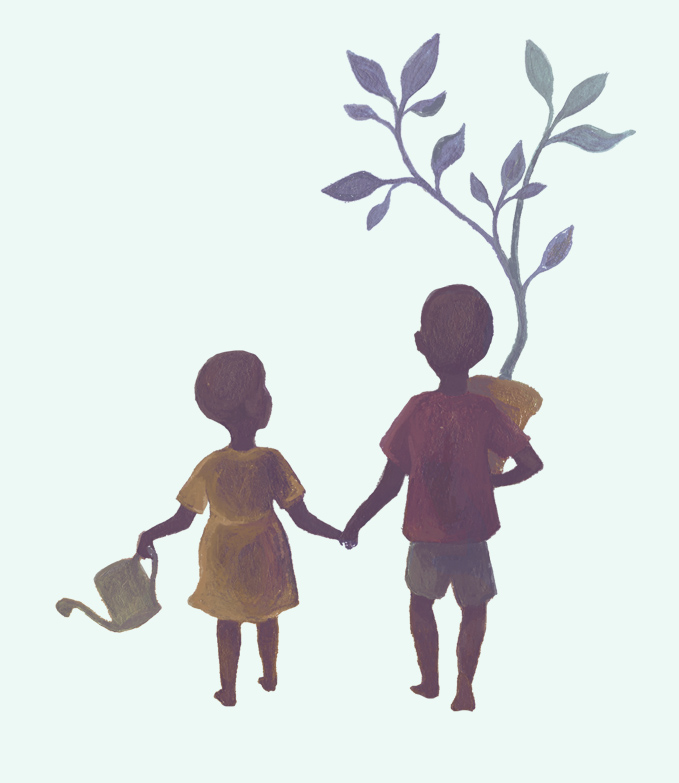 BOTUNGA takes the reader on an adventure trip to Africa,
where courageous children are on a mission to save their village Botunga and a special giant tree from a severe drought.
The book is inspired on the experience during
Strong Roots Project
in Ghana 2020 and was written with the intention to inspire the next generation to protect nature and find creative solutions for environmental pollution.
The story is suitable for children from around 6 years, but also inspires teens and adults with its vibrant paintings and motivating message.
In spring 2022 Botunga won the
Austrian DIXI Youth Literature Prize
in the category Illustration.
To order visit my
ONLINESHOP
My dream is to become a storyteller and make audiovisual journeys with children in different places of the world – to spread hope for a better future and make the next generation see that it is up to each one of them, to make a change.

Your support is helping me directly to be able to focus on my path, to fully live this dream and share my highest potential of both being a performing musician and visual artist.
DONATE to AGUABEL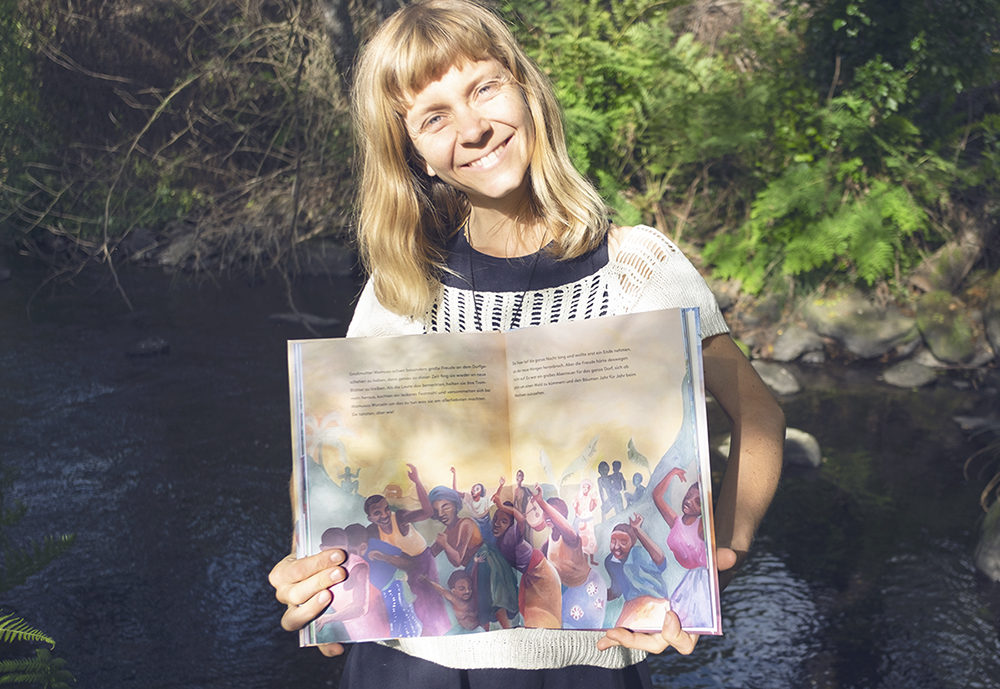 Botunga - Journey to Africa


October 2022 – Peter takes 8 books of Botunga (kindly donated by participants of the crowdfunding campaign) to SoriNaTu school in Ghana.